Naomi Chi spread and ready Hey guys.
As I mentioned in my first post my name is Naomi Chi, I am a Mexican tranny and I am another girl that really and truly loves sex. I want to fuck all the time and I get into some wild stuff sexually. From small dildos to the really big ones to even fisting. And that's why I am Naomi Chi spread and ready!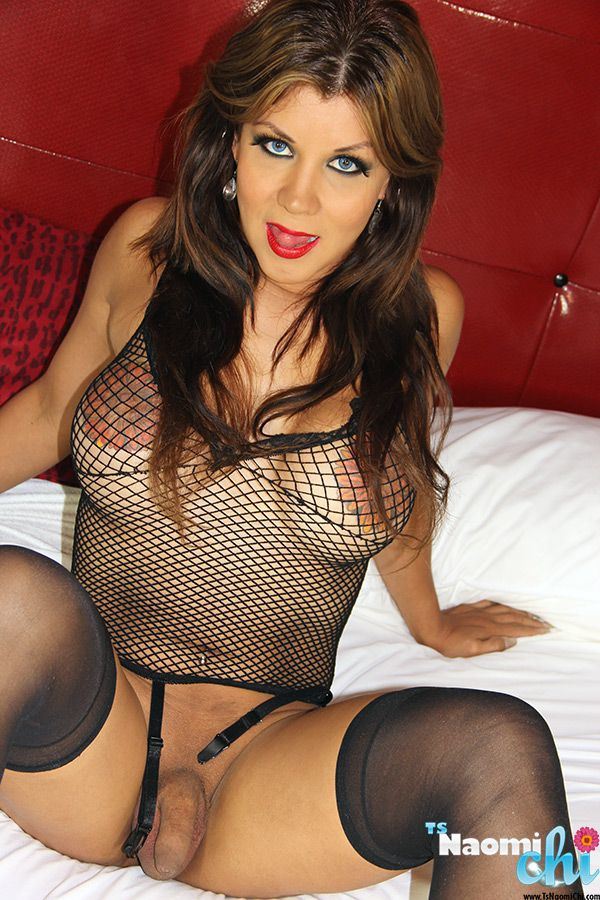 I also love to kiss and suck cock and they don't have to be in that order. Using my mouth and lips on your cock, your ass or what ever makes me hard and makes me want to fuck and get fucked nice and hard. You already know that your cock is getting hard in your pants. Furthermore you also know that you want your cock out and to come and play with mine. So dont waste any time. Lets do it. Let me suck the head of your cock until it shoots your load.
If you love sex of any kind maybe its time we chat. I can always use people in my videos and photos for my members area.
Also check out some Tranny Blondes!
Click that image today. There is no way you will regret the membership.
We are sorry that this post was not useful for you!
Let us improve this post!
Tell us how we can improve this post?