Shemale HandJob. Getting not giving! So, TS Naomi Chi gets herself a handjob? Thats right guys I wanted to have someone play with my cock a little so I got a shemale handjob. Thats where the guys gives the girl the stroke rather than the other way around! We have desires as well!
And did I mention we like having our cocks stroked? Well we do, or at least I do so grab my tranny cock right now and stroke away. Join the site right here and check out the members area.
Dont miss this!
Another thing I want to point out. We love sex and men that want to fuck! So get lined up and get ready for some action. I love a good hardcore slam. So let me know if you up for it.
But right now I need you to pay attention. I want you to check out my site. Join me in the members area and let me know how you feel looking at my movies.
Everything inside is shot in UHD photos and videos. And everything is about me. You will love being my member and love playing with my member!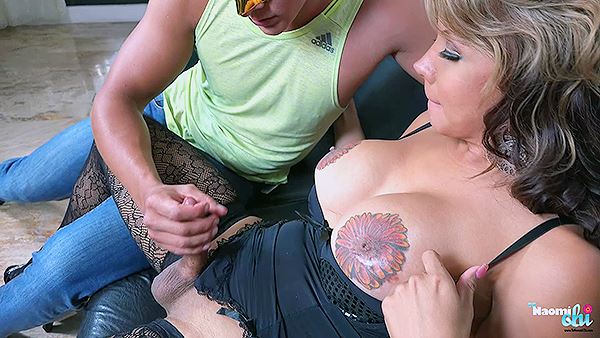 Just so you know, the photo above is a screen cap from a video in my members area. That's how good the quality of my videos are!